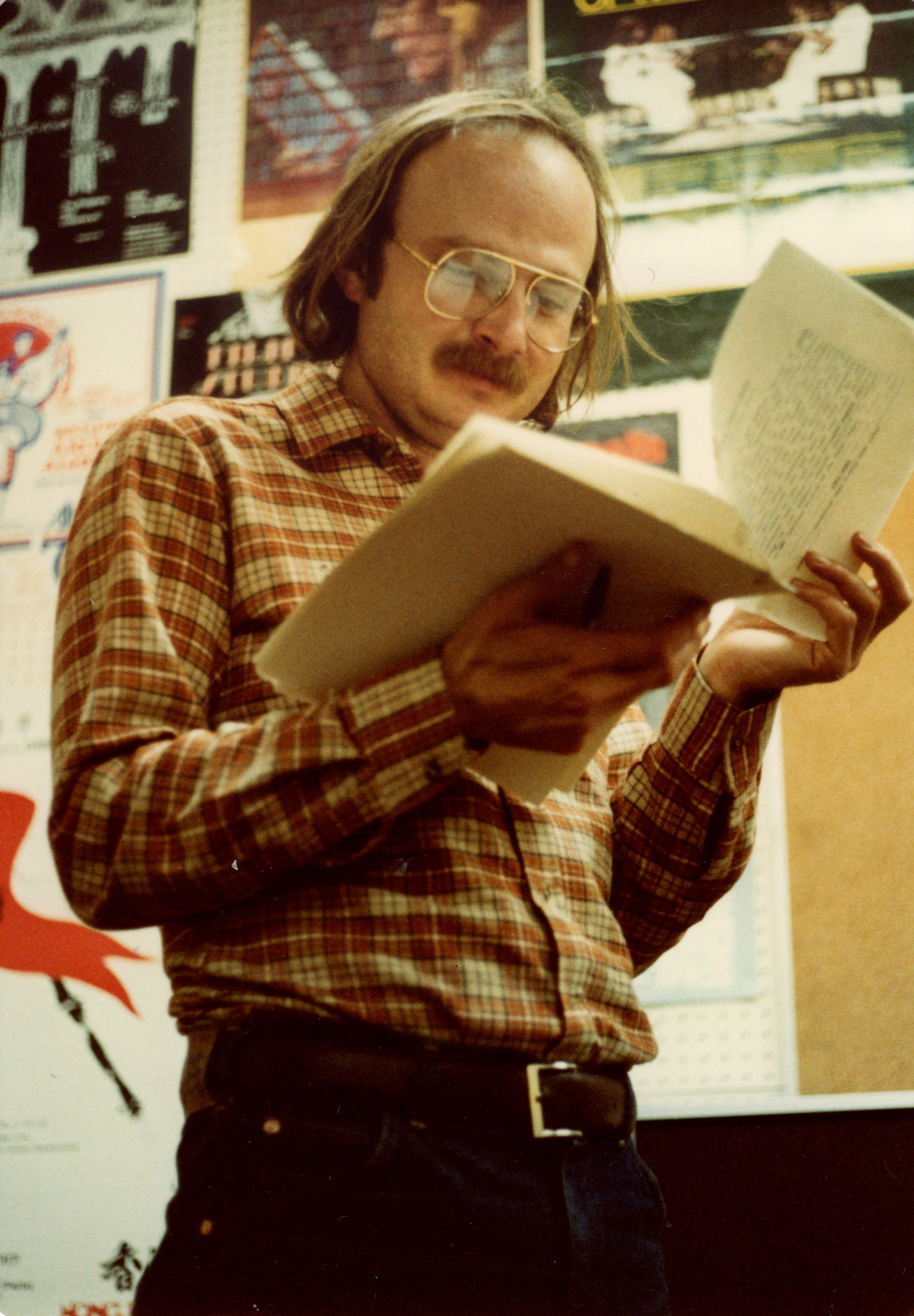 Fig. 1. Jars Balan reads Voiceprint script, 1981?
From 1980 to 1984, Jars Balan produced the campus radio shows Voiceprint, Celebrations, and Paper Tygers for the University of Alberta's Radio and Television Department. These series aired on CKUA, the Edmonton-based community radio station, and were broadcast across the province. Jars interviewed numerous Canadian literary stars, including Ann Cameron, Margaret Atwood, Bill Bisset, Stephen Scobie, and Douglas Barbour.
Balan was a master's student in UAlberta's English Department when he was recruited by producer Roman Onufrijchuk to help generate educational content for CKUA. Though a novice to radio, Balan found he had a knack for interviewing. He became skilled, as well, at audio editing and sound design, which in the pre-digital era was a hands-on process, involving cutting and splicing tape by hand using reel-to-reel decks.
Of the three radio shows Balan produced for RTV/CKUA, Voiceprint had the most popular appeal. The series explored contemporary art and culture through the lens of communications theory and earned a glowing review in The Edmonton Journal (Kostash). The Celebrations series, also hosted by Balan, marked the 75th anniversary of the University of Alberta and featured interviews and performances with writers-in-residence. Finally, Paper Tygers explored the ins and outs of the publishing industry, offering practical advice for aspiring authors.
Balan was not only a radio host, but a poet and performer in his own right, who shared the stage with the likes of bpNichol, George Bowering, and Stephen Scobie. Paper Tygers was inspired by Balan's experience as an artist-in-residence at The Banff Centre for Performing Arts.
Today, Balan is best known for his work as an activist and leader in the Ukrainian community. He is the former Director of the Canadian Institute of Ukrainian Studies (CIUS) at the University of Alberta, a position he held from 2017-2020, and he currently serves as the administrative coordinator of the Peter and Doris Kule Ukrainian Canadian Studies Centre at CIUS. His editorials on the Russian invasion of the Ukraine have appeared in The National Post, The Edmonton Journal, and The Conversation. Though his days as a campus radio host are past, Balan never lost his love of radio and of literature, and lately he has been experimenting with visual poems that celebrate his Ukrainian heritage.
---
Notes
Fig. 1. Photograph of Jars Balan. 1981? Courtesy of Terri Wynnyk, from her personal collection.